Let customers speak for us
LUCIA COLLECTION
Our first-born, the real OG if you like of RE.BORN Swim, launched in September 2020. Designed for every "body", where trend meets timeless, for less seasonal, and more season "round" wear. Whether you're after staple or statement, we've got you covered. Inspired by the rich and vibrant colours of Marbella old town, during our trip to Andalusia, Spain. The LUCIA palette a true reflection of the old town, and all it has to offer. Think feminine, flattering yet functional.
SHOP NOW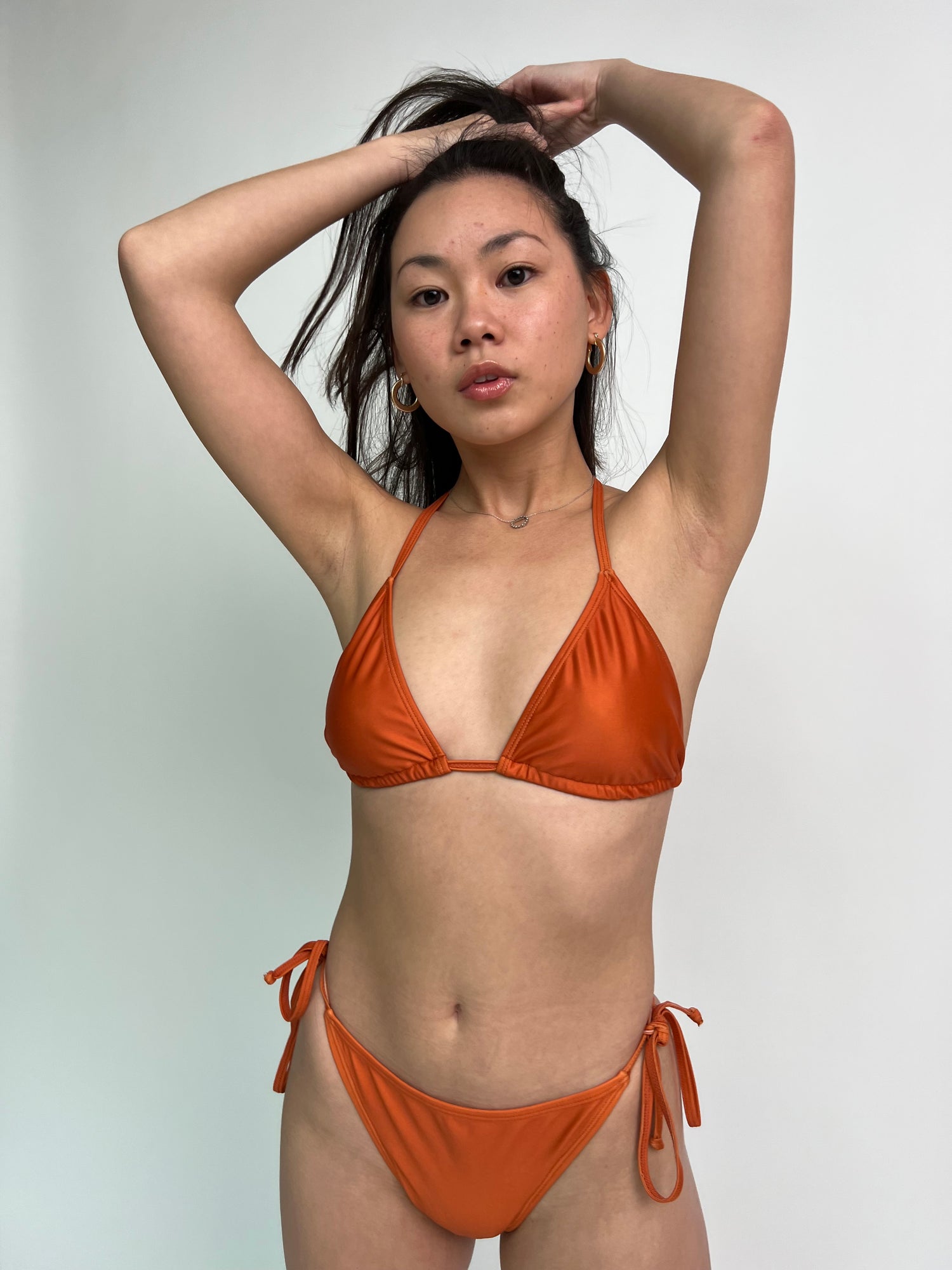 THIRA COLLECTION
Turn up the heat with our THIRA collection. LUCIA undergone glow-up and inspired by the Santorini aesthetic and architecture, our THIRA collection would become our second collection, launched September 2021. Think golden hour goddess, flaunting a rich, shimmering palette combined with subtle shape. For year-round versatility, look no further.
SHOP NOW
Less fuel, more fashion
So why does swimwear present such a challenge and put such strain on the industry? One word, plastic. Our appetite for cheap and disposable pieces is ever-growing with the view they "only need to last the summer" with over 80% of us confessing to purchasing a new swimsuit each summer, fuelling the demand. Typically to keep costs down, these fast fashion "fixes" for the sake of speed to market are crafted using cheap, synthetic materials. That's where we step in. Our bikinis essentially a by-product to the high-street giants as we know them, utilising their "offcuts" which otherwise, would be destined for landfill. All our pieces are crafted from 85% recycled polyester/15% elastane.
Show me the sustainable goodies
Can't find what you're looking for?
My favourite set is out of stock. Do you restock?

Generally no! In a bid to help reduce overconsumption we buy in small-run volumes meaning the likelihood is, once that set has gone, it's gone for good unfortunately!
Do you ship internationally?

Yes! We ship to all four corners of the world, enabling you to do your bit for the planet, all over the planet! Delivery charges apply.

UK - £3.95
Europe (Within EU) - £9.95
International (Ex- EU) - £17.95
What do I do if my bikini doesn't fit?

As much as we hope you love your order as much as we enjoyed designing it, we know we can't always get it right. More so, we want to ensure you feel your beautiful, best self in your new purchase/s. For further details, please visit our R&R's policy in full. T&C's apply.